Ishan Kishan IPL Career
Since 2016, the gifted wicket-keeper batsman Ishan Kishan has contributed significantly to the Mumbai Indians' success in the IPL.
Ishan Kishan has participated in 75 IPL games and amassed 1870 runs throughout that time at an average of 29.22 and a strike rate of 132.34. In addition, he has smashed 166 fours and 85 sixes, and he has scored 12 half-centuries.
His best IPL performance, though, came against the Royal Challengers Bangalore in the 2021 season when he hit 99 runs off just 58 deliveries. Kishan demonstrated his excellent stroke-play in the game, blasting 9 fours and 6 sixes for a 170.69 strike rate.
WPL 2023 : Delhi Capitals Predicted XI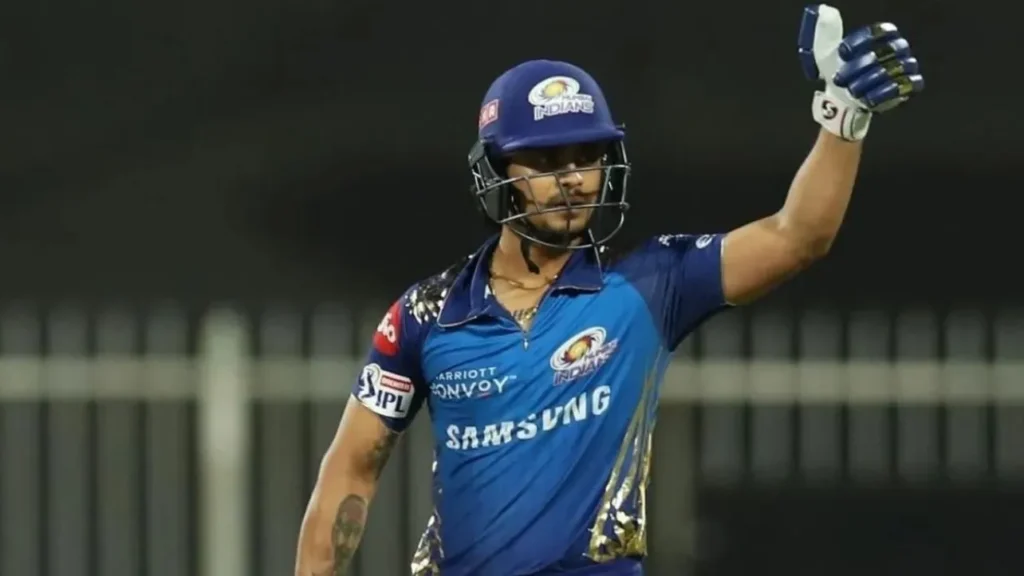 Ishan Kishan's innings was well regarded by both fans and professionals despite falling short of a century. He played a significant part in his team's triumph and shown excellent maturity and composure throughout his innings.
Ishan Kishan has scored 99 runs in the IPL, which he accomplished against the Royal Challengers Bangalore during the 2021 season. His talent and potential were displayed in a great inning, and fans will be expecting to see more of those from him in the future.
Ishan Kishan IPL Career
| | | | | | | | | | | |
| --- | --- | --- | --- | --- | --- | --- | --- | --- | --- | --- |
| Year | Mat | Inn | Runs | HS | Avg | S/R | 100 | 50 | 4s | 6s |
| 2022 | 14 | 14 | 418 | 81* | 32.15 | 120.11 | 0 | 3 | 45 | 11 |
| 2021 | 10 | 10 | 241 | 84 | 26.77 | 133.88 | 0 | 2 | 21 | 10 |
| 2020 | 14 | 13 | 516 | 99 | 57.33 | 145.76 | 0 | 4 | 36 | 30 |
| 2019 | 7 | 6 | 101 | 28 | 16.83 | 101.00 | 0 | 0 | 8 | 4 |
| 2018 | 14 | 12 | 275 | 62 | 22.91 | 149.45 | 0 | 2 | 22 | 17 |
| 2017 | 11 | 10 | 277 | 61 | 27.70 | 134.46 | 0 | 1 | 29 | 13 |
| 2016 | 5 | 5 | 42 | 27 | 8.40 | 102.43 | 0 | 0 | 5 | 0 |
| All IPL | 75 | 70 | 1870 | 99 | 29.22 | 132.34 | 0 | 12 | 166 | 85 |
Ishan Kishan IPL Career