Hat Tricks in IPL History Updated
In the IPL, a bowler's outstanding performance can quickly alter the result of a match, particularly if they are able to take a hat-trick during the innings. The opposition team may suffer a serious setback if a player scores a hat-trick because it will be challenging for them to recover from the quick loss of wickets.
Hat-tricks are, however, rather uncommon in the IPL, with some seasons going by without a bowler recording even one. On the other hand, there have been seasons where several bowlers have taken hat-tricks. A complete list of all hat tricks in IPL history will be provided in this page.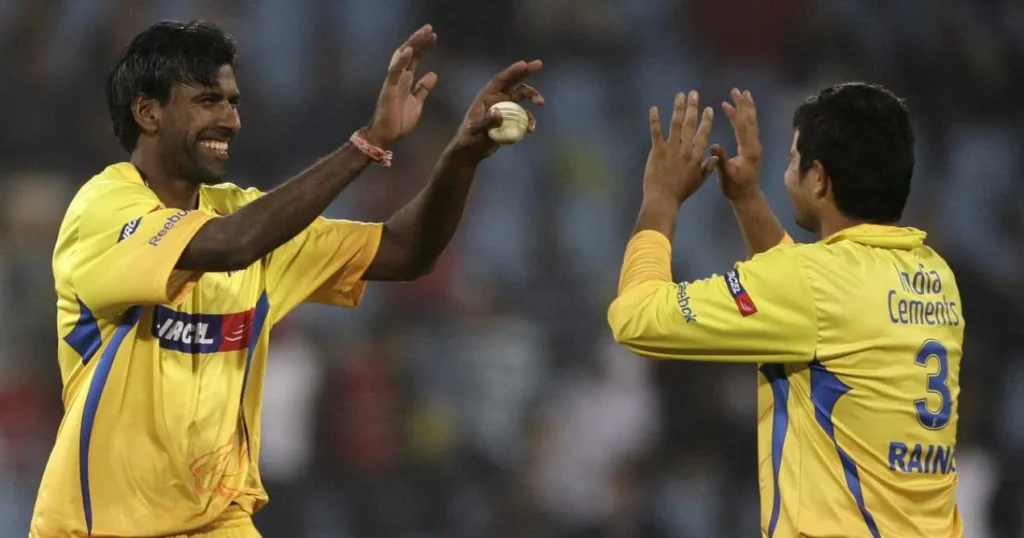 The first hat trick in IPL history was achieved by Lakshmipathy Balaji against Punjab Kings on May 10, 2008, in the first IPL T20. L Balaji thus becomes the first IPL bowler to record a hat trick.
Hat Tricks in IPL History Updated
Player
Date
Scorecard
Against
hat trick wickets
Venue
Lakshmipathy Balaji
10-05-2008
Kings XI Punjab
Irfan Pathan
Peeyush Chawla
VRV Singh
Chennai
Amit Mishra
15-05-2008
Deccan Charger
Dwaraka Ravi Teja
Pragyan Ojha
RP Singh
Delhi
Makhaya Ntini
18-05-2008
Kolkata Knight Riders
Saurav GangulyDebabrata DasDavid Hussey
Kolkata
Yuvraj Singh
01-05-2009
Royal Challengers Bangalore
Robin UthappaJacques KallisMark Boucher
Durban
Rohit Sharma
06-05-2009
Mumbai Indians
Abishek NayarHarbhajan SinghJP Duminy
Centurion
Yuvraj Singh
17-05-2009
Deccan Chargers
Herschelle GibbsAndrew SymondsVenugopal Rao
Johannesburg
Praveen Kumar
18-03-2010
Rajasthan Royals
Damien Martyn
Sumit Narwal
Paras Dogra
Bangalore
Amit Mishra
21-05-2011
Kings XI Punjab
Ryan McLaren
Mandeep Singh
Ryan Harris
Dharamsala
Ajit Chandila
13-05-2012
Pune Warriors
Jesse Rider
Saurav Ganguly
Robin Uthappa
Jaipur
Sunil Narine
16-04-2013
Kings XI Punjab
David Hussey
Azhar Mahmood
Gurkeerat Singh
Mohali
Hat Tricks in IPL History Updated
Lakshmipathy Balaji created IPL history as he completed the first-ever hat trick. He had a strong performance against the Punjab side in the first season, capturing five wickets for 24 runs in four overs. Balaji's hat-trick was a crucial turning point in the tournament's history and established a bar for bowlers to shoot towards in the future. Nevertheless, Amit Mishra and Makhaya Ntini also took hat-tricks that season, therefore he wasn't the only bowler to accomplish this feat.
Yuvraj Singh, a batter by nature, shocked everyone in 2009 by taking two hat tricks while competing for the Punjab side. His outstanding exploits that season enabled Punjab to get to the semi-finals. During the same season, Rohit Sharma, who is currently among the finest batsmen in the world, also claimed a hat-trick.
Most Hat Tricks in IPL
| Player Name | Year | How Many? |
| --- | --- | --- |
| Amit Mishra | IPL 2008, IPL 2011, IPL 2013 | 3 hat tricks |
| Yuvraj Singh | IPL 2009, IPL 2009 | 2 hattrick |
Hat Tricks in IPL History Updated